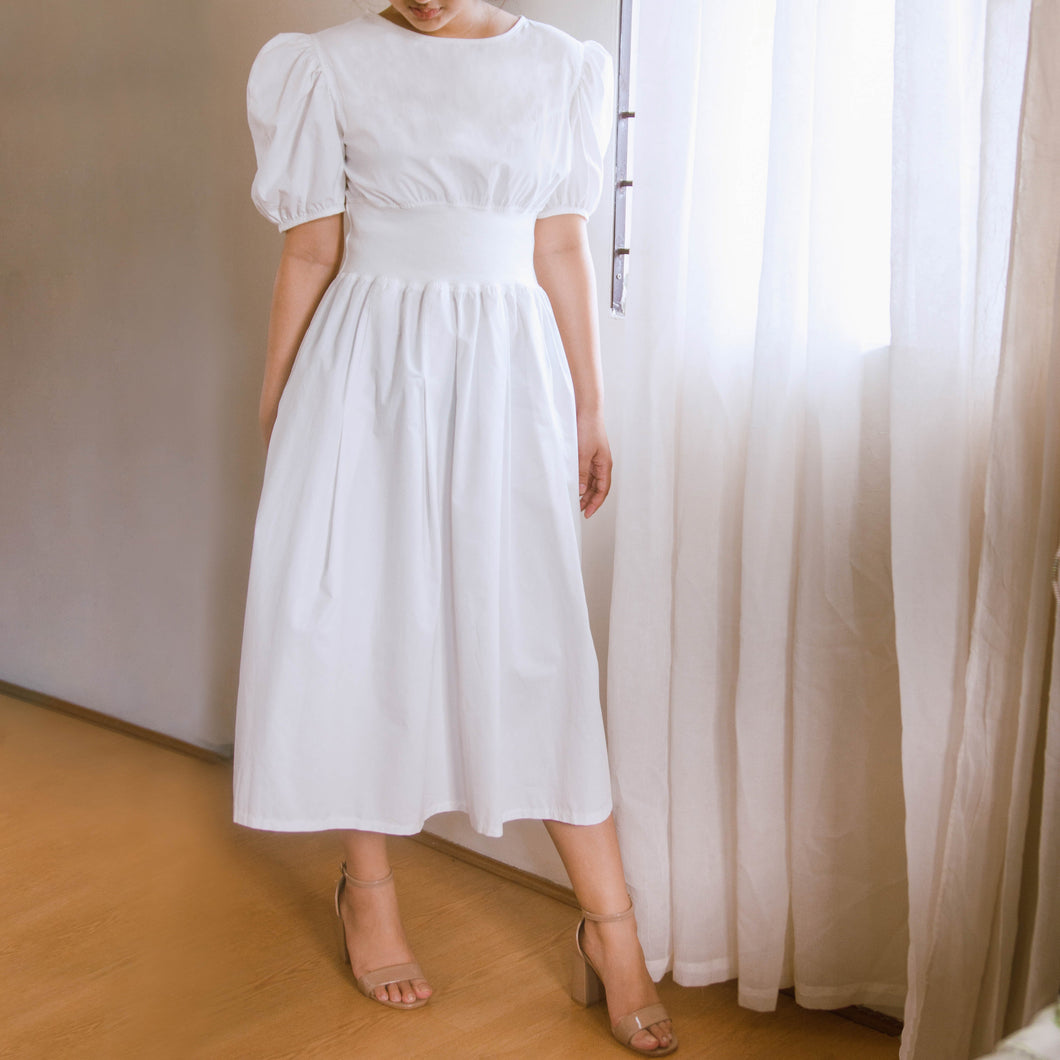 SAMPLE SALE Garonne Puff Sleeve Midi Dress
Regular price ₱1,750.00 ₱1,450.00 Sale
Midi dress punctuated with puffed sleeves and fitted elastic waist.  Back zip closure

Cotton poplin fabric
Care instructions: Hand wash gently in cold water.
One size only, fits XS to medium frames

Length 49"
Bust 32"-35"
Waist 24"-30"
Shoulder 14"
Sleeve length 9"

Sample piece with stitching flaw on the side seam pocket, not noticeable when worn, can be repaired.